Attributed to: Leonard Lee, President APAC, Beyond Limits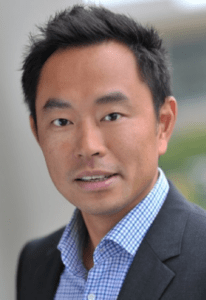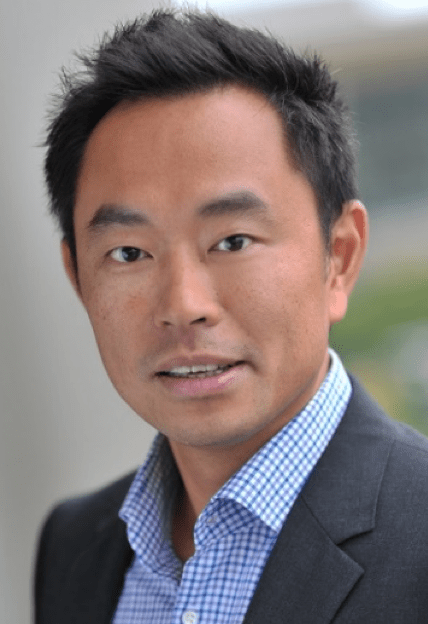 As one of the global hubs for manufacturing, Asia Pacific (APAC) accounts for about 48.5% of the worldwide manufacturing output. In the region, opportunities are ripe for smart manufacturing to move to the next level, largely due to the well-developed manufacturing ecosystem and government support.
Spending within the artificial intelligence (AI) market is also expected to grow to US$49.2 billion in 2026, with a compound annual growth rate (CAGR) of 24.5% from 2021 to 2026. The increased investments are expected to fuel the growth of automation through the use of technologies such as robotics and control systems, thus enhancing the performance metrics of the production processes.
For APAC manufacturers, the most pressing challenges in the implementation of Industry 4.0 include the reluctance to embrace new technology, a shortage of skilled personnel to oversee its implementation, as well as difficulties in measuring the ROI of smart manufacturing digital solutions.
There is also a sense that competitive differentiators are rising in importance. Manufacturers know they must step up on their digital investment, as those companies with higher digital maturity have shown greater resilience and are better able to adapt to supply chain challenges with increased supply chain visibility.
Providing manufacturers with a competitive advantage
AI has already transformed many enterprise processes, and the use of AI technology is now treated as a business imperative. Manufacturers are exploring ways to effectively utilise their existing data and insights, boost efficiency, reduce expenses, and achieve operational advantages.
However, conventional AI technology that manufacturers still rely on acts as a "black box" that creates models from data without providing any explanations.
To allow manufacturers to reap the full benefits of technology, they must pivot to Cognitive AI. Cognitive AI acts as a "glass box", providing detailed justifications for its suggestions by illustrating evidence and risks with clear audit trails.
Adopting a Cognitive AI solution can provide competitive advantages in process manufacturing, through improving quality, yield, bottleneck identification, financial optimisation, and mitigation strategies. In the area of robotic predictive maintenance, Cognitive AI can also enhance service technician support, streamline maintenance prioritisation, and increase production line uptime.
Reducing resistance to technology adoption
Due to factors such as the rapidly aging workforce in APAC and competition from other industries for top talent, the manufacturing sector faces roadblocks attracting talent with digital expertise. This is compounded by resistance from existing employees to adopt cutting-edge technology such as AI.
This resistance could be attributed to the lack of necessary specialised skills, difficulty in integrating AI with existing systems, or even the fear of technology replacing current employees. In reality, with Cognitive AI, smart manufacturers and their employees will be equipped with better decision-making capabilities and tools to bridge the gaps from the talent perspective.
Through combining the best features of technology and existing human expertise, stakeholders can trust Cognitive AI during the critical decision-making process in high-risk situations. It provides the essential details they need to understand the "why" at every level, and allows humans to trust that their AI solutions can deliver the best results.
AI is the way forward for manufacturers
While AI has the potential to transform the manufacturing space, there are some hurdles that manufacturers must overcome before reaping these benefits.
The adoption of AI for smart manufacturing can require significant upfront investment in technology and training, which may not be feasible for start-ups and SMEs. In Singapore, SMEs cite that the top three barriers to digitalisation are high cost of investment and operations, lack of financing, and lack of skills among staff. These barriers have been consistent since 2017.
Additionally, despite high awareness of government support available to help businesses digitalise, only 50% of SMEs applied in 2022.
Additionally, SMEs might not be prepared for the potential cyberattacks and breaches of privacy and security that could be brought about by the shift towards smart manufacturing, which involves collecting and analysing large amounts of data.
38% of SMEs in Singapore reported that they were affected by cyber events in 2022—a significant increase from 26% in 2021. This is despite 97% of them polling being informed of possible cyber risk to their businesses. This could hinder the adoption of new technologies by SMEs due to their vulnerability and fear.
However, AI is here to grow and stay in the manufacturing industry. Despite some challenges in the move towards smart manufacturing, forward-looking manufacturers should embrace the opportunities offered by AI to gain a competitive advantage. Investing in AI will bring long-term benefits that can directly impact the bottom-line.
Companies should prepare for digitalisation and ensure AI-readiness in order to drive customer success, improved operations, increased revenue and profitability for businesses.