Historically, manufacturing data has been gridlocked, trapped in the devices, or the applications where it was created.
"Today, owners of that data want to be a cheetah, a business cheetah," said Brian Shepherd, senior vice president of software and control at Rockwell Automation.
In the current global climate, a business cheetah needs to be able to pivot with speed and agility, he says, which is why the world's largest company, dedicated to industrial automation and digital transformation, is introducing its latest cloud-based Software as a Service (SaaS) solutions.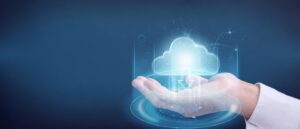 The new suite of cloud-based SaaS products is part of the FactoryTalk Design Hub software, which provides on-demand design tools.
SaaS delivers software via a licencing and delivery model, whereby hardware and infrastructure are centrally hosted. Users subscribe and receive the benefits of the software on-demand over the web, freeing themselves from large upfront investment and ongoing hardware and infrastructure maintenance.
SaaS solutions were developed in partnership with Microsoft on the Azure platform to help business to digitally transform with confidence using the cloud. "The cloud is tried and tested. It's proven," Shepherd said.
"SaaS in the cloud provides the speed and agility that customers are looking for to meet their key business outcomes. The cloud enables those business outcomes by changing the way you work," said Shepherd.
The cloud can also accelerate time-to-value and reduce the need for expensive on-site experts and teams for deployments, patching, and upgrades. "That's good, because you can't find those people anyway."
Adopting the cloud also eliminates large upfront purchases for hardware and software licenses. "You can start small and scale up fast," Shepherd said. "That's real agility. You can scale back down as business conditions change."
There's no question that the cloud is here to stay. We see what cloud computing is capable of and the impact it can have on manufacturing.
From accelerating innovation and improving scalability to increasing agility, streamlining operations, and reducing costs, SaaS in the cloud has the potential to transform business.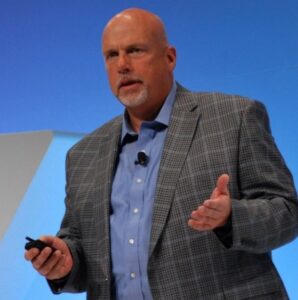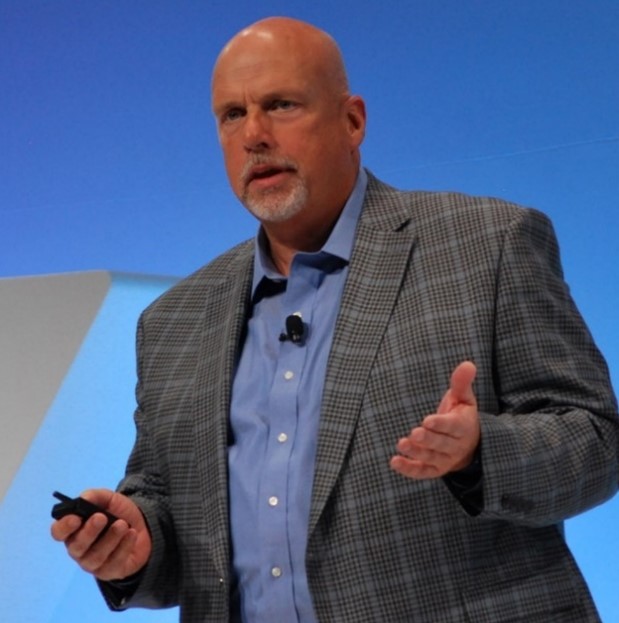 "We see an almost unending list of challenges that manufacturing companies are faced with and have to address," Shepherd said. "The good news is we're all still here. Manufacturers have been adapting."
Employee benefits
Shepherd said the cloud also boosts collaboration, with the ability to work from anywhere. "Honestly, your employees are going to accept nothing less than that ability to work from anywhere at any time," Shepherd said.
Where processes, machine performance, quality records, and maintenance plans are often siloed in certain applications and devices, the cloud can make that data accessible across geographies and time zones.
"Manufacturing data is a tremendous asset for your company," Shepherd said. Putting all the data from different sources in context is also important and creates real value in the datasets and ensures trustworthy data. Ultimately, it allows customers to make decisions from that data. "That's the way you change your business, and that's the way that you create value," he said.
Whole of lifecycle
Rockwell aims to be the best choice for customers as they pursue agility and speed goals, and it invested in that mission with FactoryTalk Hub, a set of SaaS and cloud native offerings. "It covers the entire lifecycle of manufacturing, from the design of new production systems to the operation of those production systems and the maintenance of those production systems," Shepherd said.
For design, Rockwell announced a new cloud offering, FactoryTalk Design Studio. "It's a completely new generation of pure cloud software for programming our automation systems," Shepherd said. It offers flexible programming approaches and languages, and it is multi-user to flexibly scale as a team. "And it's multi-controller. It takes a system view, not a single controller view of the automation project," he said.
Rockwell's investment in SaaS-native applications was bolstered by its acquisitions of Plex and Fiix. "These are big bets that Rockwell was placing on the future of the cloud and manufacturing," Shepherd said. "These applications connect people, plans, activities, and results."
Examples of success
Rockwell customer Motus Integrated Technologies, which provides automotive interiors to transportation companies around the world, had a reliance on paper-based processes. "They were flying blind in a world that requires agility," Shepherd said. With Plex and a cloud-based smart-manufacturing platform, Motus implemented the system across three continents in seven different plants.
The real-time visibility into production data helped the company identify errors and opportunities in production and helped it to take immediate action during the product manufacturing process. This, in turn, drove significant improvements in scrap and in overall quality for Motus. "This is the kind of performance that companies are achieving today, through the agility and speed provided by the cloud," Shepherd said.
Perth County Ingredients (PCI), a supplier of ingredients for food, beverage, and sports-nutrition companies, was mostly doing reactive maintenance on its assets but wanted to move to a more proactive approach. With Fiix, PCI is using data to plan and then optimise the maintenance activities of its important assets.
"It's the first step of the journey that PCI is taking on its digital transformation. It's kind of an easy and high-impact way to start that transformation journey," Shepherd said.
The Connected enterprise
With FactoryTalk Hub, Rockwell is focused on the Connected Enterprise and a unified experience to seamlessly flow data between all applications. "Manufacturing data has historically been gridlocked, trapped in the devices or the applications where it was created. You need the right data in the right place at the right time and in the right context to make decisions," Shepherd said.
Machine sensors generate tremendous amounts of data about the health of the production processes and the health of assets. "Those data sets are really the vital signs of your factory," Shepherd added.
Edge technology is also integral to cloud-based solutions. "There is no pure cloud manufacturing. It's always a hybrid story," Shepherd said. To manage what is happening on-premise close to the production process, at the next layer up at the edge and at the cloud, Rockwell launched FactoryTalk Edge Gateway, a brand-new SaaS solution that lives in the cloud and allows customers to manage edge devices across a fleet of factories, as well as the devices and workloads running on the edge.
"This is bringing an IT mindset about managing a fleet of devices across the company, to the OT world where you're doing that remotely. You're doing it via the cloud and doing it securely," Shepherd said.
The value of data comes from the insights it provides, but the real challenge lies in scaling those tools. "That challenge is to grow so that it survives and thrives over time. And, at scale, you really need an industrial approach to data wrangling," Shepherd said. "Otherwise, it's chaos."
Partnership with Cognite
The need for an industrial data hub is what drove the need for Rockwell's partnership with Cognite. "We're working with Cognite to build its leading industrial data hub into our new solution that we'll call FactoryTalk Data Mosaics," Shepherd said. The offering will be available mid-2023.
"It's the key to unlocking value at scale from this tremendous set of data that you have in the factory," Shepherd said. Creating value from data requires a dataset from a single trusted source of truth.
"That's the target for our FactoryTalk Data Mosaics offering. I think it's going to be pretty important for the way that it brings that whole FactoryTalk, SaaS-based set of technologies to life for customers," Shepherd said.