-Aik Jin, Tan, Vertical Solutions Lead, Zebra Technologies Asia Pacific
In recent years, Asia Pacific (APAC) has seen a rapid growth in e-commerce adoption, but the pandemic has undoubtedly accelerated digital transformation, leading to an even bigger surge in e-commerce. Between 2020 and 2025, the Asia market is estimated to account for 57% of the growth of the global e-commerce logistics market1.
As more consumers switch to online delivery platforms, click-and-collect models, and curbside collections, supply chains are being challenged to adapt quickly.
Though container shortages, shipment delays2 and the growing demand for air cargo demand in Asia3 have affected fulfillment in recent months, industry leaders are rapidly investing in technology solutions to ease these growing pains – especially automation.
There are several different automation solutions that enable manufacturers, warehouse operators and logistics providers to get goods to consumers faster with greater accuracy and efficiency, and at a lower cost.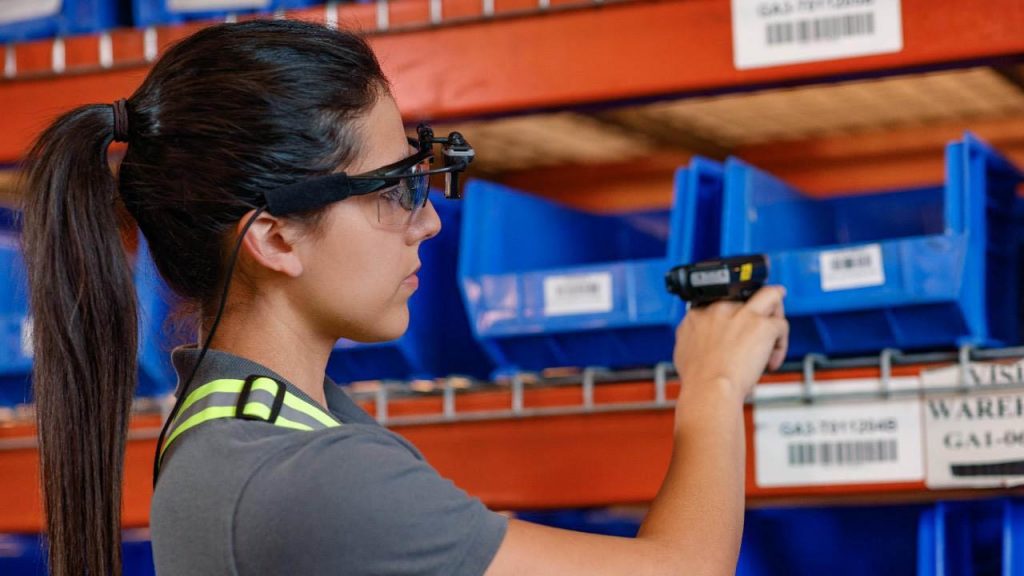 And now that technological advancements are making automation solutions more accessible to companies of all sizes, it will be easier for entire supply chains to keep up with evolving consumer demands, process more orders, and expand operations, all while keeping workers safe.
Automation Solutions Have Become More Scalable and Flexible
Companies in APAC that are looking for new ways to meet changing business requirements are beginning to realise the importance of automation in warehouse processes. Zebra's Intelligent Enterprise Index found that nearly half of transport & logistics (46%) and manufacturing (42%) organisations had already deployed Internet of Things (IoT) solutions on a company-wide scale by 2019.
Fortunately, warehouse automation solutions have become much more scalable and flexible in recent years, delivering significantly faster returns on investments (ROI) than were previously possible, a result born from the need for innovative technologies that could be rapidly deployed. Necessity is truly the mother of invention.
Forward-thinking organisations are now deploying smart fulfillment that leverage a combination of radio frequency identification (RFID), real-time location systems (RTLS), and wearables to optimise operational efficiency – and the results are staggering.
Picking assignments, for example, are now dynamically assigned based on a picker's location or urgency of an order. In turn, workers can simultaneously pick multiple orders and put away items all on a single trip. Heads-up displays and other wearables can deliver next-step guidance and streamline data capture to help simplify processes and improve workflow efficiency.
And now that analytics can be automated, decision makers can receive detailed insights into both worker and workflow performance as well as recommendations on what actions to take to ensure performance goals are achieved.
Harnessing the Power of Robotics to Increase Productivity
To complement the manual picking process, many warehousing and logistics companies are also increasingly turning to robotic material handling solutions, such as autonomous mobile robots (AMRs), to move materials between pickers and transport completed orders to the packing area. As reported in Zebra's Warehousing Asia Pacific Vision Study, several decision-makers plan to use robotics for inbound inventory management (27%), packing (24%) and the receiving of goods (21%) by 2024.
Thanks to advancements in technology, warehouse operators no longer need to set up a dedicated, human-free zone to employ robots' help. Today's AMRs can safely navigate warehouses filled with people, lift trucks, pallet racks and inventory shelving and easily integrate into existing operational processes.
Robotics platforms such as collaborative robots (cobots) are also highly effective in automating tasks that previously required fixed mechanisation deployments. Large-scale conveyor systems, automated storage, and retrieval systems certainly still have their place.
However, robotics automation brings new levels of flexibility with lower costs and less risk. Besides, "hiring" these cobots no longer requires huge capital investments, as the emergence of robots as a service (RaaS) options now offer companies the choice of leasing cobots rather than buying them.
Effectiveness of Intelligent Workflow Automation
Though hardware components are key to automation, more warehouse operators are turning their attention to software's role in automation as it presents them with a plethora of opportunities to increase efficiency in new ways.
For example, prescriptive analytics is gaining increased traction for its unique ability to simplify complicated operational decisions. This new intelligent analytics solution uses machine learning and artificial intelligence (AI) algorithms to detect patterns in data collected from several different edge sensors and devices to help define potential problems in real time.
It then communicates what must be done to resolve issues immediately, delegating precise tasks to the best-positioned front-line worker.
The task alert, which is automatically sent to the worker's handheld mobile computer, tablet, or wearable, describes the identified problem and explains step by step how to resolve it.
The worker, using either the prescriptive analytics solution or perhaps an integrated task management app, can then notify a manager the issue has been taken care of. This automated process removes the extra layer of human decision-making that may potentially lead to a wrong decision.
Everyone knows what to do – when, where, how and why – and there is trust that each task will be executed in a timely, error-free manner.
On the loading dock, intelligent sensor-based solutions now give workers and managers visibility into key load metrics such as package dimensions, number of packages scanned and loaded per hour, trailer fullness and load density, as well as dock door turnaround times and worker efficiency rates.
These solutions automatically collect and analyse loading data before sending real-time alerts to help workers and managers optimise the packing process and, in some cases, adjust their resource allocation or overall load strategy as the trailer is being loaded.
Such solutions help supply chain companies ensure every trailer is optimally loaded in the most efficient way possible, which is important when fewer drivers or trailers are available, and more packages need to be shipped quickly.
With supply chains still strained by the Covid-19 pandemic and other disruptive events, the resiliency of warehousing and logistics companies is being tested more than ever.
Those who want to keep customers happy and stay competitive in the industry must accelerate their digital transformation plans, focusing on new ways to automate workflows, performance analysis, and decision-making.
Choosing technologies that are simple to deploy, use and manage will make it easier to remain agile as new challenges arise and customer demands grow.