The latest release of Siemens' NX software, brings greater electronic co-design, collaboration, and intelligence capture and reuse capability. These empower engineering executives across every industry to find productivity improvements and greater efficiencies in their engineering departments.
Part of the Siemens Xcelerator portfolio of software and services, NX delivers productivity and user-experience enhancements across a broad range of capabilities.
Leveraging leadership and expertise in the electronics/electrical engineering space with Siemens EDA (formerly Mentor Graphics), NX extends its electronic design collaboration capabilities further with a robust workflow for rigid and rigid-flex PCB designs.
These are especially important given increased product complexity and packaging constraints.
Users will notice a new codeless approach to Feature Templates that enables the reuse of the knowledge embedded into NX data during design. This elevates user-defined features to the next level, extending data reuse from pure parametric geometry features to include PMI, requirements checks and more.
The key benefit is a jump start of efficient knowledge reuse and greater collaboration amongst design and engineering teams.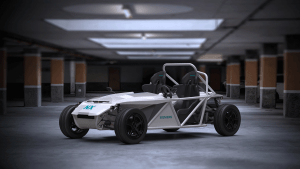 NX is renowned for its leadership in complex shape development and whatever the industry sector customers operate within, aesthetic quality is now just as important as functionality, efficiency and performance.
The latest release of NX brings new tools to help develop the forms designers need and their customers demand, whether that's updates to curve creation and editing with parametric features or to NX Algorithmic Modeling which better support convergent modeling workflows enabling more efficient ways to complex patterns and shapes.
NX Topology Optimiser now fully replaces and surpasses previous solution capabilities. Part optimisation within the context of an assembly now considers design and manufacturing constraints and makes simultaneous optimisation of multiple design spaces with independent materials possible.
The recently introduced NX Design Space Explorer for multi-objective optimization also now offers multi-run support to fine tune ranges and refine searches and Simcenter HEEDS software run options are now fully integrated and cover baseline, random seed, and normalization factors.
This will enable customers to benefit from both cost and time savings through automation of complex optimisation tasks helping them to achieve faster time to market during the design engineering phase of product development.