Francisco Perez, Lantek's OEM Channel Director
 Lantek has been a leader in software solutions for the sheet metal industry for 35 years. It has accomplished this by helping OEM machine tool manufacturers optimise the functionality and performance of their machines while enabling sheet metal manufacturing companies take advantage of new, productivity boosting, CAD/CAM, MES, ERP software and cloud-based technologies.
Dedicated OEM team, worldwide support
Integral to this approach is Lantek's neutral stance for its OEM partners, giving them the confidence to trust Lantek with information about the individual technology advances each is working to develop.
To facilitate this secure coordination, Lantek has established a focused and dedicated department to manage the 150 OEMs it now supports.
This special team is giving each OEM individual attention on their Lantek projects and is supporting them in their implementation and market rollouts to ensure the technology works as intended and, that their customers are happy with the results.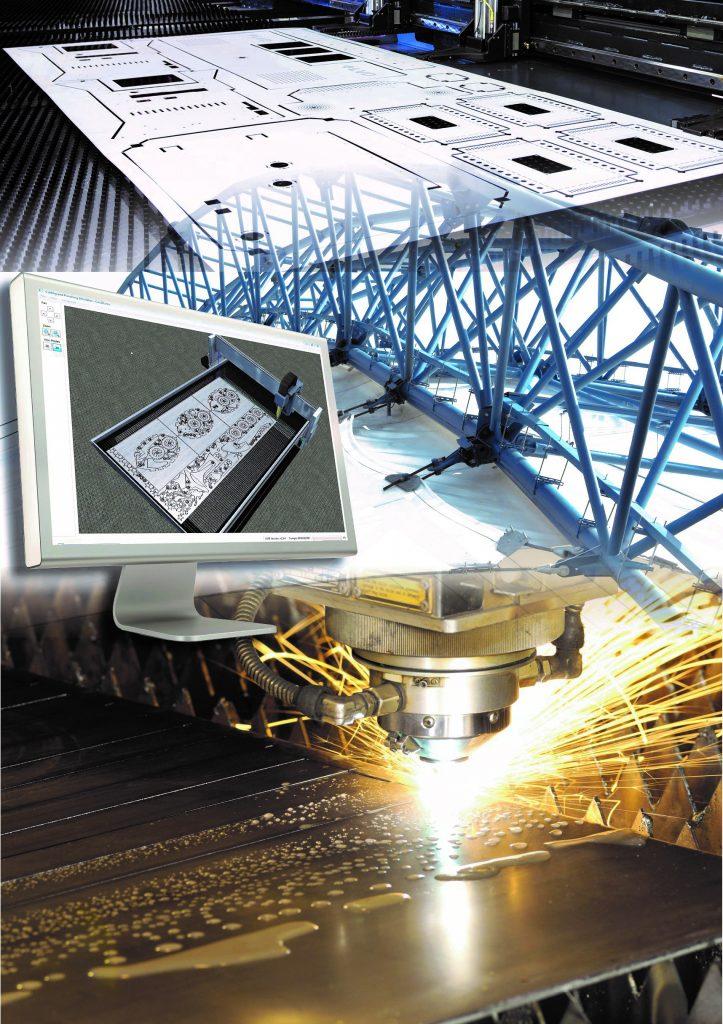 Lantek has 20 offices in 14 countries and a global dealer network across 100 countries which Lantek puts at the disposal of its OEM partners for professional support.
Long term experience and a culture of hard work
Software development is a long and complex process. Lantek has been developing its sheet metal CAM, ERP and MES software solutions for 35 years.
Mostly, its innovations come from long hours working in partnership with sheet metal manufacturers and machine tool builders, incorporating their requirements while anticipating the direction the industry is heading, providing features and innovations that add real value for customers.
This knowledge and experience can only be acquired after years working in partnership with machine tool builders.
Since 2019, Lantek's OEM partnerships have grown 16% with an increase in OEM channel sales of 41%.
Special collaborative projects
Over the years, Lantek has developed software to support many new sheet metal devices and technologies including bevelling, drilling, inkjet/laser marking, pallet handling, etc.
As these technologies became more common in the market, Lantek implemented generic solutions so that a range of different machines with these capabilities could be driven from Lantek's standard Expert CAM software simply by configuring the postprocessor to suit the requirements of each machine.
There are hundreds of these functions which Lantek has developed with its OEM partners.
Many are now part of the standard Lantek Expert system and, as new machine models have been developed, Lantek has customised postprocessors for each of them, irrespective of the OEM, giving Lantek probably the largest library of postprocessors in the industry.
Recent projects have included collaboration with OEMs on collision avoidance on their fibre lasers. Its OEM partner, Danobat, is an example where Lantek helped provide collision avoidance for its coil laser cutting machines.
Automation for sheet metal machinery is now common and is an area where Lantek collaborated with OEM Euromac.
Tube cutting is a rapidly growing technology in the sheet metal industry. Again, Lantek has extensive experience collaborating with leading companies in the industry such as Han's Laser to develop advances that deliver economies in material usage, the ability to handle new 4X/5X cutting heads and new chuck devices for managing new tube and beam formats.
Smart Factory evolution
For much of its history in software development, Lantek has been evaluating and working towards the concept of the Smart Factory.
Now, with the evolution of Industry 4.0 and the challenges created by the pandemic, this technology is becoming mainstream. Companies of all sizes are examining how smart techniques can be used for their application.
Lantek has a clear advantage as its mature products such as Lantek MES and Lantek Analytics are designed specifically for the sheet metal industry.
For OEMs these advances are equally important as sheet metal manufacturers will want to integrate their machinery with their customers' business systems. making collaboration with Lantek even more important as Lantek can supply the tools and the technology for integration at a much deeper level, connecting machine performance with the KPIs that manufacturers wish to monitor.