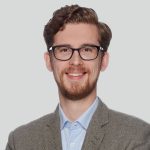 By Sebastian Krueger, Vice President APAC, Paessler
Every industrial revolution brings along a learning revolution. Digitisation is transforming the world in ways people a few decades ago would have hardly imagined. You hail a taxi ride to take you to the best restaurant in town using your smartphone and get items you ordered just yesterday delivered to your home. The list is endless.
At the core of it lie technologies that have enabled these changes, which are also disrupting areas like manufacturing, automation, and energy. All these technologies have one thing in common: data.
Data takes center stage in the converged IT/OT era
Today, data has become a critical component to optimise your business to be more competitive, or to develop new business models based on analytical insights.
One well-known term in this regard is Industry 4.0, which caters to the ultimate goal of optimising the entire value chain of a product including development, manufacturing, usage, maintenance, and even recycling. This is enabled through modern technologies and the intelligent connection between humans, machines, factories, and the end product.
Digital infrastructure like cloud-hosted systems, its local production network, or simply a web shop comprises the key technology stack for a company that decides to move into the future. The convergence of Information and Operational Technology (IT/OT), Industry 4.0 and increased digitisation have all reshaped the way the production floor connects and interacts with IT. This interconnectivity makes it pertinent to have a unified overview of your entire infrastructure.
These include programmable logic controllers, industrial PCs, smart industrial gateways, sensor technologies, as well as traditional IT infrastructure components like network switches, routers, and wireless devices. Monitoring it all requires an integrated solution that can coalesce OT and IT together into a single view.
Why do you need holistic monitoring for your industrial IT?
In today's modern shop floor, network connectivity is king, so all affected systems can react to real-time and dynamic product orderings. IT monitoring empowers users to monitor every aspect, from the web shop through to the state of a single PLC  (Programmable Logic Controller) on the shop floor.
Streamlining the flow of data brings it into a single view to collect, analyze and generate insights. Performing root cause analysis allows you to understand the cause of a problem in order to prevent it from happening again. Monitoring the various touch points between OT and IT also ensures that critical data is flowing to upstream systems.
By providing the right data to the right teams, different views of the infrastructure can be generated based on the same core data.
Teams that traditionally worked in silos, now rely on each other. For example, IT teams are responsible for ensuring data generated by machines on the factory floor makes its way to the cloud, while industrial engineers or managers might need access to that data to make decisions regarding the production line.
Because this data travels across OT and IT networks, it's essential to monitor that it is flowing correctly at various interfaces and touchpoints in the infrastructure.
Minimising downtime and reducing energy consumption have proven to be key parameters to increasing productivity, efficiency, industrial output and revenues. Having a transparent view of what systems or equipment are currently down is the most pressing goal when it comes to managing downtime.
Monitoring can help prevent downtime even before it happens and provides you with an understanding of what typically fails by identifying patterns and using them to take predictive measures. It not only shows you what is down in your infrastructure right now, but lets you analyse data over a period of time to help you forecast these patterns.
Knowing how much energy your machines and devices are using also plays a key role in reducing consumption. By monitoring sources consumption data either directly from machines with built-in consumption measurements, or through power meters, It facilitates the gathering of energy consumption data from various sources in one tool to analyze and identify areas where you can reduce energy usage.
The make or break component – Security
Security of critical infrastructure including manufacturing plants is gaining paramount importance, as cyber threats continue to evolve in scale and complexity. Networks must continuously be monitored for potential breaches, traffic spikes or suspicious and unusual activity. Monitoring leverages various techniques such as Intrusion Prevention and Intrusion Defense systems, to keep track of what is generating the traffic in the network, and for what purposes.
In conclusion, as the manufacturing sector navigates through a disruptive era powered by technology, it becomes imminent for organisations and countries to keep a close eye on their bottom line, network monitoring can become a game changer in helping the sector iron out the gaps in the connected shopfloor and propel your organisation towards becoming future ready.