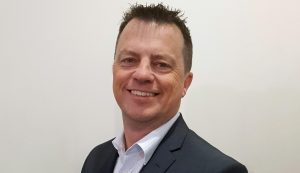 By Jarrod Kinchington, Infor ANZ managing director
Manufacturers worldwide are eager for signs of recovery and are also bracing for the next wave of change it will bring. While some manufacturers spent the past year in a holding pattern, others accelerated their adoption of digital technologies.
Those early adopters have kindled new market expectations for speed, value, and customer engagement. It's a new era, new rules, new ways to achieve success.
Improving visibility in the supply chain, accommodating digital commerce, adopting safe distancing within plants, and enacting new safety protocols for employees were among the typical "adapt-to-survive" tactics completed in 2020.
Pragmatic manufacturers focused on the long-term opportunities. They accelerated digital initiatives and fast-tracked deployment of cloud-based solutions to take advantage of emerging micro-markets, shifts in consumer attitudes, and a move to regional sourcing.
The ability to stand up new business models quickly proved valuable for the entrepreneurial minded.
Many manufacturers used the time to direct energies toward R&D, building partnerships at regional levels, testing new pricing models, and migrating solutions from on-premises to the cloud.
Use of ecosystems and partnerships also escalated, proving to be effective in co-innovation and problem-solving.
"When the pandemic impacted businesses a year ago, most brands and enterprises scrambled to accelerate digital transformation efforts," writes R Ray Wang of Constellation Research in a blog post. He reports that efforts have ranged from rekindling digital channel projects to forging new digital revenue streams.
"These accomplishments accelerated five years of digital transformation in less than one year's time."
A survey by Deloitte found that 62% of manufacturers are committed to continuing or accelerating their factories' digital transformation.
On average, manufacturers expect to apply 36% of their factory investments toward smart manufacturing, an impressive 20% increase over last year's figure.
"The disruption and economic hardship caused by the ongoing pandemic have increased the urgency to accelerate smart manufacturing initiatives for future competitiveness," the report states.
What will the next era look like?
As economic recovery is taking shape, manufacturers are gearing up. Those who tabled technology investment will need to catch up quickly with the must-have capabilities for the next era:
Data driven – Manufacturers must be able to capture data, aggregate, and analyse it to derive meaningful insights. Manufacturers can turn to tools that make applying artificial Intelligence (AI) and machine learning (ML) technology simple. Data should be consumable, easy to access, and easy to tailor for business roles.
End-to-end visibility – Manufacturers need to see the big picture. End-to-end visibility with every app or point solution fully integrated is a necessity. Whether there are multiple business units, multiple locations, different currencies and tax laws, or complex go-to-market structures, "one version of the truth" is essential.
Cloud deployment – Today's modern technologies, like AI and ML, the Internet of Things, and e-commerce, require vast amounts of data. Cloud solutions provide that kind of elastic capacity.
Reporting – Manufacturers need solutions that are highly flexible, able to be personalised for dashboards, reporting, and user-defined key performance indicators.
Digital initiatives and transformation is a key. Remaining relevant requires modern technology that meets the challenges of tomorrow. Greater speed, value, and customer engagement are only the beginning.