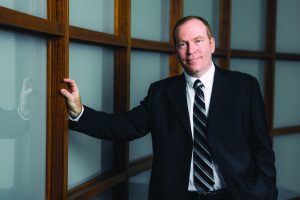 By Marcelo Tarkieltaub, Regional Director, Southeast Asia at Rockwell Automation
 The pandemic presented new challenges for many industries, including manufacturing. With digitalisation on everybody's lips, the question is, how can manufacturers best leverage technology, automation and IoT to rebound and future proof their organisations should a similar crisis occur?
One of the biggest challenges to impact manufacturers was the restrictions Covid-19 placed on workplace access.
With many employees encouraged to work offsite, it resulted in lean engineering and service teams on the factory floor, enterprise risk and limited availability of assets and operations.
It left companies tacking a few questions. First, how to ensure an efficient workforce and operations, while protecting employees' health and safety and conducting training. Second, how to keep their business running efficiently and profitably, maintaining business continuity in the mid to long term in the face of logistics challenges.
Last, how to reduce downtime of assets and the need for maintenance while continuing to operate with lean onsite staff.
To alleviate these challenges, manufacturers should follow three guiding principles to keep their workforce safe, while preparing for ongoing uncertainty and long-lasting changes to the work environment.
Protect the workforce. Standardise operating procedures and tools that keep staff safe, such as implementing regimented social distancing and protective garments on the factory floor, and building workforce confidence through effective, two-way communication that responds to concerns.
Manage risks to help to ensure business continuity. Anticipate and be ready to respond to potential changes with speed and agility, as exemplified in the sudden demand for PPEs and masks at the height of the pandemic.
Coupled with export limitations from supplier countries, manufacturers had to quickly transition from their regular portfolio and pivot into PPE manufacturing. A flexible factory floor and scenario planning well ahead of the fluctuations enabled manufacturers to keep operations running smoothly despite unforeseeable volatility.
Drive productivity at a distance, even when employees are unable to be physically present. Continue to effectively manage performance at facilities through remote monitoring and support while physical distancing and remote working policies remain in place.
Digitally transformed businesses are best positioned to be agile, enabling manufacturers to respond and adapt quickly to any challenges faced. Amongst our customer base we have gathered evidence that those who started their digital transformation journey pre-pandemic (pre-March 2020) were better prepared to tackle these challenges.
Adopting and optimising the use of IoT, AI and AR
Manufacturers are familiar with Internet of Things (IoT) and Artificial Intelligence (AI), key features of digital transformation and Industry 4.0. IoT has many different applications, such as facilitating production flow, monitoring product development cycles, the management of warehouses and inventories through networked sensors and intelligent devices – devices that collect data to drive AI and predictive analytics and maintenance.
AI, also known as 'machine intelligence', can be used to oversee operations and alert teams to production anomalies. Employees can investigate or intervene as necessary, observe product quality and specify issue causes, and flag equipment issues before unplanned downtime or catastrophic failure.
AI also allows a company to leverage the data they are generating to increase capacity, reduce energy consumption and improve quality of their output.
On top of IoT and AI, Augmented Reality (AR) is used to unlock opportunities across the value chain and build out resilient operations. In manufacturing, AR can be used to mock-up a finished product, identify unsafe working conditions and predict equipment and hardware servicing needs.
By enabling IoT, AI and AR across various functions, companies can leverage these digital enhancements to address and overcome challenges presented by external threats like a pandemic.
On the servicing and engineering front, virtual team collaboration is made possible through AR and VR, whilst AR and IoT enable remote servicing and customer self-service, reducing the need for the costly dispatching of technicians or truck rolls.
The technology also enables greater technician productivity and breakthrough digital product experiences.
These technologies enable offsite employees to access machines or systems remotely, and AR can be used to upskill other employees on how to use these systems, enabling collaboration to continue efficiently even if engineering teams are forced to work remotely.
This is best demonstrated through Rockwell Automation and PTC's Vuforia Expert Capture, which enables augmented instructions to be easily accessed by new or reassigned workers, increasing accuracy, efficiency and maintaining safety.
To support sales and product marketing efforts, product lifecycle management and AR can be used to create 3D holograms for configured product demonstrations, and IoT and AR can be used to present differentiated product or brand experiences.
This allows sales and marketing teams to continue to build a pipeline of leads, presenting their company's capabilities, products and services effectively even when physical meetings are kept to a minimum.
To maximise the benefits from IoT, AI and AR, these technologies must be embedded within an existing infrastructure that is secure and has both IT and OT systems in place.
In turn, manufacturers need to protect and maintain this infrastructure, which is achieved through the application of managed security services like threat detection, response and recovery, infrastructure administration and monitoring, even 24/7 remote support.
Device integration to the cloud allows for round-the-clock remote monitoring of device health and collection of performance data, enabling manufacturers to make data-guided adjustments to optimise systems performance and undertake predictive maintenance of assets, avoiding costly downtime.
Flexible and agile manufacturing enabled by digital transformation is essential to maintaining business continuity, especially against the backdrop of an unpredictable and rapidly changing environment.
Through Covid-19, manufacturers learnt very quickly that their workforce can be separated from the factory floor. For those who invested in digital transformation capabilities that equipped their employees with remote tools, they were able to maintain efficient processes, maximise throughput, optimise asset utilisation and decrease expenses.
This ensured business continuity and protected the health and safety of employees. Should we face a similar future crisis, the digitally transformed manufacturers will be well placed to ensure business continuity.