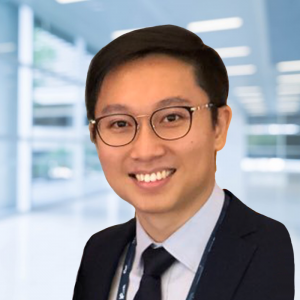 Lim Jing (Ph.D.) Chief Technology Officer, Osteopore
Three dimensional or "3D printing" is an additive manufacturing process that has been around for a while now – but is still guaranteed to attract attention. It produces a physical object from a digital design, and it's been creating a buzz in the healthcare industry since the 1990s when dental implants and custom prosthetics took off.
While there are many different types of 3D printing available, harnessing the technological advantage that 3D printing has over traditional manufacturing techniques is the key to its success. This involves creating a microstructure that is representative of native bone while meeting gross geometrical needs of the reconstruction area.
Specifically, making use of the body's regenerative capacity to rebuild lost tissues and the use of bioresorbable materials in implants leverage the combined technologies of tissue engineering, regenerative medicine, and 3D printing techniques.
3D printing technology has allowed us to make ground-breaking regenerative implants –
our bioresorbable implant is the first of its kind to be successfully developed and commercialised for surgical use, and we see this technology as the way of the future for healthcare.
When used appropriately, we find the solutions created with 3D printing regularly outperform traditional implant methods in terms of design and associated long-term healthcare costs.
3D printing allows the creation of complex geometries that copy the shape and function of natural bone and allows efficient productisation particularly in customised implants.  
Given the complex nature of bone microarchitecture, it is not a matter of course that production can happen at cost effective scale – and 3D manufacturing gives us that option.
With improvements to technology, we can go down the path of automation, producing our implants around-the-clock and even remotely; there is a compelling commercial industrial argument for the technology alongside medical rationale and uniqueness of what is possible.
But most importantly for us, 3D printing is actually reshaping what implants can do, and how patients can be treated – often patient comfort and experience during recovery is improved.
The largest implant we have produced is 36cm in length and was implanted in a patient for a shin bone reconstruction surgery. He has since recovered well and is able to ambulate without crutches.
Additive manufacturing's role in the medical field continues to develop and mature, and while in some medical specialties the hype of 3D printing has gone down – the true value that 3D printing can provide to this field will be recognised once the industry understands and accepts the technology and its benefits.
The compelling argument for the technology is that it has the unique combination of being able to produce something as specific and particular as our biomimetic architecture, as well as its scalability at the same time.
From our perspective, 3D printing is consistent and reproducible. It enables us to be in a position that suggests we have considered the manufacturing of products at scale and that we can produce them in a way that meets quality standards.
Lim Jing (Ph.D.) is Chief Technology Officer of Osteopore – a world-leading leading company in the design and production of biomimetic scaffolds for the natural regeneration of bone tissue across a void.