By Mathew Hunter, innovation product marketing manager, Konica Minolta
Distributed localised production has emerged as a counterpoint to globalisation as it places the production of goods closer to consumers or at the point of use.
Using additive manufacturing means manufacturers can produce goods onsite, which delivers a host of financial, efficiency, and environmental advantages.
Although globalisation can offer businesses many benefits, the trend towards distributed manufacturing is increasing.
Particularly in recent times, this acceleration is due to factors such as: rising fuel prices, which has significantly increased long-haul shipping cost; concerns over climate change and its negative environmental effects; and the lack of control over stock levels, timing and import restrictions when relying on overseas supply lines.
Distributed manufacturing uses additive manufacturing to place production sites across dispersed locations, which are interconnected and coordinated through technology.
Sites can download designs and 3D-print them on the spot. Because this model relies on local manufacturing, producers have a higher level of flexibility and agility, providing faster turnaround times, quicker delivery of goods, and customised products.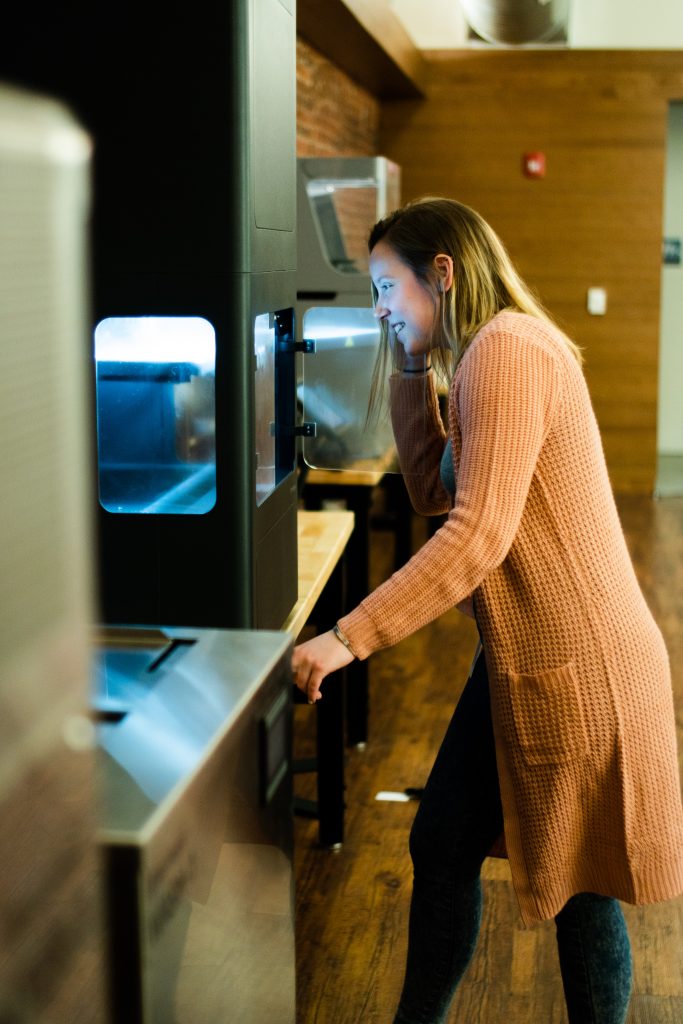 This can help manufacturers compete more effectively, particularly in a disrupted environment, as it reduces operational risks.
By implementing a distributed manufacturing model, manufacturers can overcome many challenges currently impacting global trade, including constant trade wars and tariffs as well as pandemic-related border closures.
Setting up local manufacturing operations also helps support innovation for individual manufacturers and helps the country as a whole gain more resource sovereignty.
The New Zealand government has recently launched an approach to industry policy to help grow more innovative industries across the nation.
Manufacturing is a key industry for New Zealand to grow and become a more productive, sustainable, and inclusive economy.
The Advanced Manufacturing Industry Transformation Plan aims to: help lift the sector's productivity, sustainability, inclusivity, and quality of work; and to grow aspects of manufacturing where New Zealand has an existing or emerging competitive advantage.[1]
When the global pandemic swept through the world in early 2020, New Zealand manufacturers with supply lines based in other countries were significantly affected.
Not only was it difficult and more expensive to get product shipments to New Zealand, many manufacturing lines ceased production as countries went into lockdowns.
This made it difficult for manufacturers to have visibility into products and delivery timing, and made it near impossible to plan ahead.
The impact of the global pandemic, coupled with the long-term goal of creating a thriving, innovative manufacturing industry in New Zealand, has incentivised manufacturers to rethink global supply chains and review operating models.
Moving production lines onto home soil provides many benefits. Importantly, it reduces operational risks involved in overseas lines and can ensure business continues even when faced with uncertain times ahead.
The role of additive manufacturing
Distributed manufacturing is facilitated by 3D printing, otherwise known as additive manufacturing, which provides on-demand, digitised manufacturing. 3D printing technology has evolved to provide manufacturers with an array of material options for designs, which include stainless steel, copper, nylon, carbon fibre, and fibreglass, among others.
Some of the benefits additive manufacturing provides manufacturers include:
increased control of production
shorter lead times
more viable short-run projects as there is no minimum order requirement
prototypes can be developed quickly
flexibility and versatility to provide customised solutions
ability to create replacement parts on-site.
Additive manufacturing can provide significant productivity improvements for production lines. When parts break or get worn down, they can be replaced quickly and without fuss using a 3D printer.
This can reduce the downtime and costs associated with waiting on the new parts to arrive. Manufacturers can simply create the part needed within the facility and get the line back up and running within hours, rather than waiting days or weeks.
This is also particularly helpful when specialised parts are needed or if the part is no longer manufactured by the original maker.
Additive manufacturing also provides manufacturers the opportunity to improve original parts and create stronger, more effective parts. An example of this is switching a cast iron part for a lighter, stronger, and more durable carbon fibre equivalent.
It's time to rethink global supply chains
The significant disruption caused by the pandemic highlighted just how fragile global supply chains are. With the rising costs and limited shipping capacity, this is a pivotal time for manufacturers to rethink operations.
For manufacturers that supply perishable goods, such as meat processors, it's imperative that operations are continuously flowing, with minimal downtime if breakages do happen.
During the last 18 months, manufacturers likely experienced long delays for parts and higher costs, and the downtime would have cost them profits, particularly those that had to dispose of perishable goods during that time.
This ability to reduce operational risks such as downtime makes establishing distributed manufacturing processes imperative to business's future growth and success. Additive manufacturing provides manufacturers the tools to create broken parts quickly, reduce downtime and the costs associated with replacement parts.
It can also reduce the risk of lost profits from having to dispose of goods or delays in the finished products.
Additive manufacturing also provides manufacturers with the advantage of being able to customise solutions with the versatility of 3D printing.  
Because distributed manufacturing moves supply chains locally, manufacturers can gain many benefits around improved productivity, supply chain efficiency, visibility, and adaptability as well as more accuracy when planning product completion, delivery, and future workloads.
Manufacturing is a vital component of the New Zealand economy and will remain important to its growth in the future.
Technology, bolstering onshore production lines, and leveraging technology for market competitiveness, manufacturers can reinforce supply chains and ensure they are ready for future industry evolution and global disruptions.
[1] https://www.mbie.govt.nz/dmsdocument/15326-advanced-manufacturing-industry-transformation-plan-scope