By Vinay Samuel, Founder and CEO, Zetaris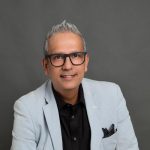 The success of any manufacturing business depends on closely managing every element of the process. That starts with accessing raw materials, monitoring the actual process of manufacturing, the dispatch of finished goods and ensuring they are shipped to the customer. The key to understanding all those steps is data.
That data is often spread across multiple systems and managing a manufacturing supply chain requires access to real-time information.
Traditional approaches manufacturers leveraged to perform data analytics focused on looking back at what happened in the past. The old extract, transform and load (ELT) process relied on being able to extract data from various systems in order to load them into a centralised data warehouse or data lake for analysis and insights. This approach was piecemeal as the ETL process was limited to data sources the manufacturer could access easily.
This put external systems and data sources, such as those operated by logistics companies and raw material suppliers, out of reach. The cost, time and complexity required to connect to those external systems, extract the required data in a timely way and then integrate it into the data warehouse was prohibitive and when it was done, already vastly out-of-date.
As a result, manufacturers only had a limited view of what was happening across their entire manufacturing process and supply chain and little ability to detect and address changing customer preferences in real-time.
A data fabric takes a very different approach. Rather than relying on the ETL process, data fabric technology leverages the data mesh principles to enable manufacturers to access information from internal and external locations across disparate sources without the need to extract it. Data from multiple systems can easily be integrated into a metadata-driven virtual data warehouse that can be accessed by analytics tools saving a huge amount of time and cost.
Let's consider a manufacturing process where there are five raw materials suppliers, an internal application, such as an ERP system that manages the manufacturing process, and a logistics company that ships the finished product to a wholesaler.
That gives us seven data sources operated by different organisations. If the data from each of those sources is made accessible to a data fabric, it's possible to have a real time view on what is happening at each stage of the process dramatically improving the quality of insights and giving Australian manufacturers the edge competitively to stay ahead and innovate.
This changes the game for manufacturers, providing unparalleled insight into what is happening with customers through both internal and external processes. For example, by understanding the availability of manufacturing inputs from suppliers, the manufacturer can adjust the anticipated output and manage customer expectations.
If an order is being shipped, they can instantly see the status of shipped orders that are likely to arrive after they're expected so they can proactively inform the customer, boosting brand loyalty and improving the customer experience.
The key to having great insights and delivering on customer needs, preferences and expectations is to have access to the right information in real-time. Traditional approaches to data analytics were limited to providing only a retrospective view of manufacturing operations and suffered from the complexity of integrating data sources.
The data mesh enables manufacturers to get answers to questions they never could before based on the most current data available from suppliers, third-parties and customers.
Australian manufacturers that embrace digital transformation and disruptive new approaches to data analytics will reap the benefits of enhanced insights, deeper knowledge of their customers and the ability to optimise operations ensuring profitability and competitiveness.